Recliners are the most pleasant seating choice for many people whether they want to talk with their guests or take a nap. If you're looking to buy a new recliner, you'll have to decide between power and manual recliners. You need to learn more about these alternatives so you can decide what's best for your place.
If you have no idea, this article with a detailed comparison below can help you out. You may find it easier to point out the advantages and disadvantages of both chairs due to this information.
Let's read on to discover!
Manual Recliner Overview
Manual recliners are the traditional option when it comes to chairs.
The system of a manual recliner relies on the user's body weight to apply pressure and recline. To push back, you'll usually put your hands on the armrest as support. The method of using your hand to operate makes the name "manual".
What is a Manual Recliner?
Standard manual recliners utilize the pull level to move the seat into a more comfortable position. They feature less movement than power ones due to this basic lever system.
Furthermore, a manual recliner generally adjusts the backrest and footrest. It typically includes one reclining position and one sitting position.
Manual recliners have fewer components than power models. As a result, they are less pricey and easier to maintain. Because there are fewer pieces, they are more lightweight, making it easy to move to their new position.
Despite the simpler maintenance, manual recliners do have a shorter lifespan because of wear and tear. As a result, the seats are usually less expensive than electric recliner seats.
Now, let's look at their advantages and disadvantages for deeper consideration.
Pros
Easier to use because they feature non-motorized moving components.
These recliners are generally cheaper than power recliners. They also don't consume any electricity.
Lighter because they lack motors. If you want to move or reposition them, this feature can be useful.
Manual recliners don't have to be close to a power outlet to function. You can put them almost anywhere in your house.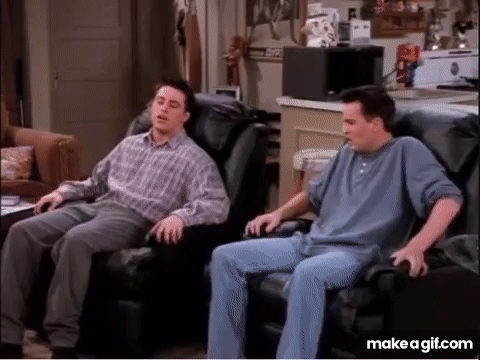 Cons
To return the manual recliner to its position, the user generally has to work hard against the moving components. As a result, these recliners may not be suitable for those who lack strength. However, you can solve the problem by purchasing a Stressless chair. It has a feature that reduces resistance.
The number of seating options in manual recliners is drastically decreased. The seating positions may fit some people. However, they may not be precise enough for those who want to completely relax.
Power Recliner Overview
Power recliners, often called electric recliners, operate on electricity, as the name implies. These chairs are new versions of manual recliners.
Manufacturers have applied advanced technology in this line. Let's see how they innovated compared to the manual versions.
What is a Power Recliner?
Electrical parts in a power recliner motorize the seats in various positions. According to how much movement you need, reclining chairs may include one to three motors.
You can adjust the backrest and leg rest of a power reclining chair with three motors. You may also tilt the chair to make it simpler to get out and in.
In the case of a power outage, an electric recliner has a backup battery that enables the user to restore the seat to its previous position.
Power recliners feature greater movement than typical manual recliners thanks to the ability to install various motors. As a result of the electronic mechanism, you can adjust the chair to your exact requirements. This ability allows you to find your most relaxed and secure position.
Electric recliner chairs offer more features than manual ones. Hence, they're usually more pricey. Furthermore, they are more costly to repair owing to their electrical elements. Power recliner chairs, on the other hand, have a longer life than manual recliners.
Because the motor can handle all of the movement, you can't operate power recliners manually.
Although the power recliner seems to outweigh its competitor, the model has its own benefits and drawbacks. Let's see what they are.
Pros
Power recliners endure for a long period, maybe longer than a manual chair. This is due to their regulated and gentle motions. They reduce the possibility of wear and tear.
Electric recliners, with their built-in motors and remote controls, enable precise movement. This function allows you to effortlessly select a pleasant position, especially useful for the elderly in helping them to stand up.
Anyone may discover their optimum inclination without employing any energy since power recliners run after the press of a button.
Cons
Although some power recliners feature a battery pack, you need to place them near a power outlet.
Generally more expensive due to their moving components. However, as previously said, their lifespan can compensate for this. For automated equipment, reputable furniture producers should provide a guarantee.
People who buy electric recliner chairs must also consider the energy costs involved with their use.
Conclusion
The core difference between power vs manual recliners is the built-in electrical mechanism. These power recliners are also able to control and regulate the chair with a switch. Manual recliners, on the other hand, work with a classic pull lever.
Above is all the necessary information you need to decide which type is better for your need. If you have any questions, please leave a comment.
Hopefully, you will find an ideal recliner for your home.